Literature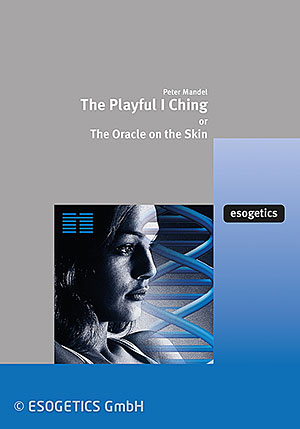 The Playful I Ching
or
The Oracle on the Skin
Author: Peter Mandel
The tradition of the I Ching, also called "The Book of Change", belongs to the spiritual inheritance of humanity. Especially nowadays, in a time of worldwide paradigm shift, it has become more important than ever to remember the lunar abilities that every human being possesses.
In his book "The Playful I Ching" Peter Mandel enters completely new territory. His development combines the ancient I Ching oracle with zones on the skin, which he has described in exact detail. Each of the 64 hexagrams of the I Ching has a clearly defined position on the surface of the skin, is drawn there and then treated with the appropriate media.
Many years of research and practical application in the clinic have repeatedly shown the impressive effectiveness.
Have a look inside the book here
Book comes with set of 64 cards in a box. Book has 224 pages.
Order number: 7210. Price € 45.00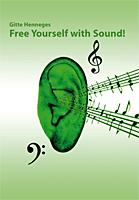 Free yourself with sound by G. Henneges (Eng).
Order number 7110 € 28.90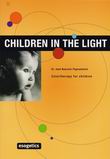 'Children in the Light' by Dr. med. Neeresh Pagnamenta.
This book tells all about children and their daily discomforts like colds, fears, belly aches etc. and how to treat it with colourpuncture. It is written by the the Swiss pediatric doctor Pagnamenta, who treats children (and adults) now only with colourpuncture.
Order number 7026. Price € 13.50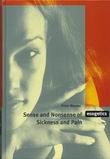 'Esogetics: sense and non-sense of sickness and pain' by Peter Mandel.
Esoteric science and energetics: universal laws and energetic processes are at the base of the work of Peter Mandel. According to him, the cause of sickness and pain is related to these principles.This book explains how and why. With many practical examples and treatments that anybody can use, for healing oneself.
Order number 7023. Price € 21.50


Ophtalmotropic Genetic Therapy - OGT
Textbook of the Ophtalmotropic Genetic Therapy - OGT
Author: Peter Mandel
The new foundational textbook by naturopath and researcher Peter Mandel is an introduction to Ophtalmotropic Genetic Therapy - briefly OGT. This new method of diagnosis and therapy is rooted in the familiar phenomenology of the iris and its adjoining structures. Based on the experience of iris diagnosis the OGT uses the human eye as a genetic mirror image for the recognition of pathological changes in the physical organs and systems. For the first time Peter Mandel has transferred the topographical correspondences of the iris onto the body surface. That has resulted in completely new regions, which provide direct therapeutic access to the level of the genetic information.
This reference and textbook is very practice oriented, contains a wealth of images and follows an unswerving logical and easy to comprehend course. All therapies have been arranged in a uniform manner. In addition the enclosed templates allow the location of the therapy points within seconds.
The practical application of the OGT is very simple and can even be done without the technical equipment referred to in the book. Initially the stimulation of the topographical points through acupuncture, point massage or piezoelectric impulses is sufficient.
The OGT opens up an infinite array of options to treat diseases directly and effectively through the track of the genetic information
Order number 7042. Price € 98.-