Professional training Kirlian photo analysis
Kirlian photography is also called EEA = Energy Emission Analysis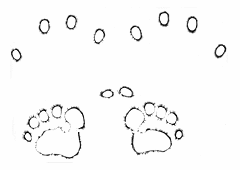 The energy emissions captured by the Kirlian camera reveal the presence of energetic imbalance long before symptoms manifest clinically on the physical level, and through early diagnosis and follow-up therapeutic intervention, the deterioration to a more advanced phase of the disease can be prevented.
The Kirlian photo not only reveals the symptoms, but points the practitioner towards the root cause of the imbalance. It is designed to address the non-physical origins of illness as well as its physical symptoms.
Today Kirlian practioners take Kirlian EEA photographs before and after each treatment. Photos taken after treatments show how effective the treatment has been in restoring energetic balance which can support healing processes.
A Kirlian photo is used:
- as a diagnosis for the the causes of diseases
- as an indication of a usable colourpuncture treatment
- for the observation of physical and emotional changes - even for a longer time
- for immediate confirmation and checking of the effectiveness of therapies.
Kirlian photography has been modified by Peter Mandel - the founder of Esogetic Medicine - into an accurate and sensitive diagnostic method. A Kirlian photo shows the electromagnetic field in each acupuncture meridian in the fingers and toes and can be seen on a photographic print. This is usually achieved by placing the finger and toe tips on the Kirlian machine. This way the energy emissions from these regions are recorded.
Programme
Topics in the training:
Part 1
- The 'kirlian effect' and basic understanding EEA.
- Levels of body, soul and spirit in EEA
- The topographies, basic phenomena, special phenomena
- The three basic qualities in E.E.A.
- Rules of interpretation
- Brainwave rhythms, polarities and laterality disturbances
- Endocrine - toxic - degenerative qualities in EEA
- The aggressive signs in a kirlian photo
- Laterality disturbances and therapies
- Time to practice analysing kirlian photos
- Start-finish strategy development
- We take kirlian photos from all participants.

Part 2
- Introduction in the function circles according Dr. J. Gleditsch and the interpretation within
the EEA photo
- The coordination structures within the brain and interpretation within the kirlian photo
- Function circles with their psychological interpretation
- Psychological meaning from the axis in the separate fingers and toes.
- Reaction test possibilities
- Emotional meaning from the axis within the fingers and toes, continuation
- More therapeutic possibilities
- Examples and cases
- We take kirlian photos from all participants.
Dates
For the dates for the Kirlian photo diagnosis training in English in United Kingdom please go to www.learnesogeticolourpuncture.com/
For other dates: please send me an e-mail.
Registration:
Please send your name and address to: info@kleurenpunctuur.nl

Teacher:
Praveeta Timmerman has been trained in esogetic colourpuncture and Kirlianphotography at the Osho International Academy of Healing Arts in Pune, India and at the Mandel Institut für Esogetische Medizin in Bruchsal, Germany. She is qualified by this institute to teach. In 1992 she started her practice and teaching institute in Amsterdam.
Member of the Dutch association promoting alternative health (Vereniging ter Bevordering van Alternatieve Geneeswijzen, VBAG), registered with TBNG.
Contact
Instituut voor Kleurenpunctuur
Address:
Domselaerstraat 92, 1093 MA Amsterdam
t 020 4687865
f 020 4688384
Chamber of commerce no.: 33276534, VAT no.: NL082232167B01
Bankaccount 7615671
IBAN nummer: NL60INGB0007615671
SWIFTCODE: INGBNL2A
Payment can also be done via Paypal